Bero Motors Ltd has been committed to excellence in service since 1967. It started as a family business and still remains one. Having German as a first language and apprentice training with VW made for a specialist shop. When AUDI was introduced in 1970, the family grew.
The next logical progression was to introduce more lines to our Specialty, and as we could afford new equipment we began to take on other German Automobile Manufacturers to service.
As well as servicing these fine Automobiles we have a parts store and a Preowned sales department.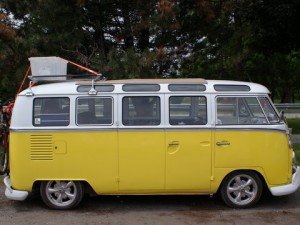 Our location is ideal as all dealerships and parts suppliers, as well as other technical trades, are located close at hand, ensuring fast turn around times for your service requirements.
Our staff includes 3 licensed technicians and 1 apprentice combining in over 80 years experience, who are all continually updating our knowledge base. This is done through education centers such as Georgian College, courses organized through equipment suppliers and educators specializing in service commitment and client relations.
We have a very capable and experienced Office Manager that handles all aspects of running a business so the Technicians can concentrate on their work.
To do this Bero Motors has invested in Brand specific Factory scan tools because we want you to understand we are committed to proper service.
Bero Motors is a Premium Member of the IATN, the International Automotive Technicians Network. This was set up so we can Network with Techs all over the world, with regard to common vehicle problems as well as equipment needs. This often gives us an edge when an unusual repair shows up, which means quicker turnaround for you.